Friday, December 7, 2007
Posted by The 25mm Warrior at 9:43 PM
So I just had a birthday and my lovely wifey hooked me up with some sweet swag. Of the three battle forces I asked for she got me the Tau. Now if your reading this I doubt I need to go into detail about the Tau. I just think is funny that of all the things 40k represents... the good guys come from North Korea or some crap. Apart from the socio political overtones an all shooty army that can pick off the imperiums bio soldiers from across the table is right up my alley.

So without overwhelming myself to much I put the fire warriors together. Take a look see...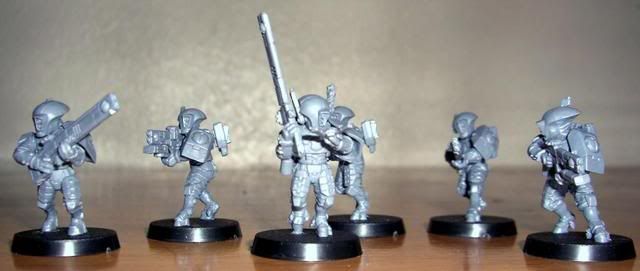 Of course I had to paint one to see how it would turn out... not to bad, not bad at all.