Saturday, April 18, 2009
Posted by The 25mm Warrior at 6:42 PM
While my strengths in painting are shelling out large quantities of nicely painted troops in no time, Opiewan's is detail. He's a sucker for it, good at it and will spend more time on a trooper than I ever would. A few weeks back he grabbed my leaders (Captain, Terminator Sgt, Sgts) and took them home. Knowing his artistic ability I knew he was gonna do something spectacular however I didn't know when I would be getting my minis back.

A couple of nights ago when he came over for our weekly game night he laid this on me...




Oh my gosh! My mouth was on the floor. My buddy is a good painter but I didn't know he was THAT good. You can really see the improvement to the detail he did by looking at the mini before he got pimped.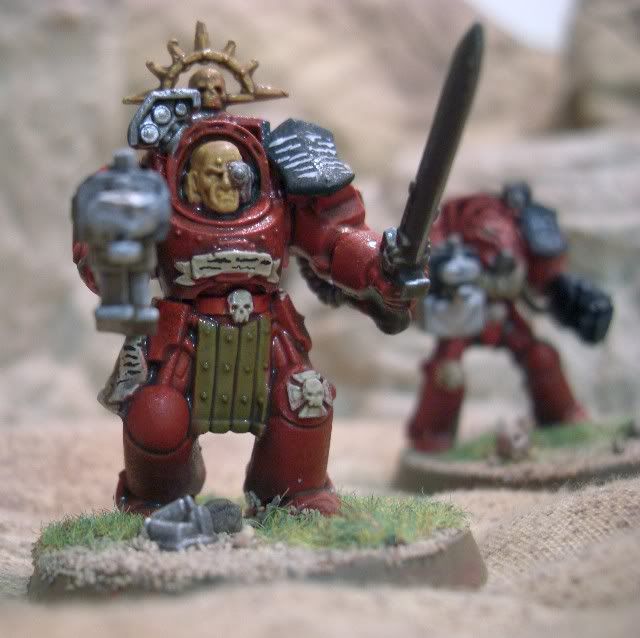 See what I mean.

Once he gets done with the other minis I'll post them. You'll know I'm showcasing Opiewans stuff because it will be titled "Pimp Minis" and then whatever I'll be bloggin about. I'll close this one with more pics of that Terminator and stay tuned after the pics... got a special announcement at the end :)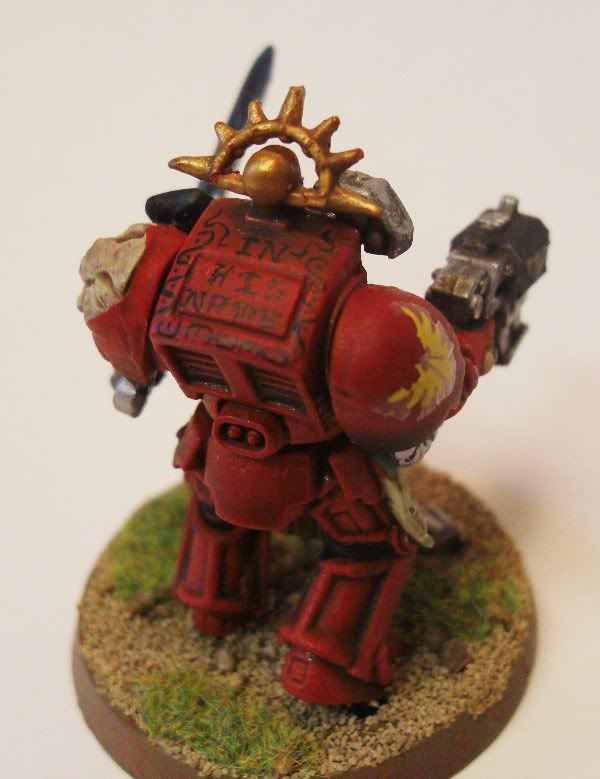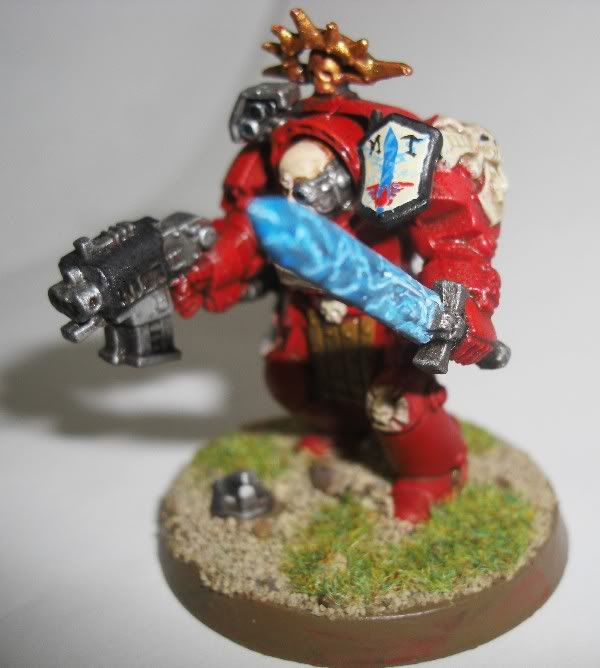 Opie informed me he just got another Rhino and will be working on a tutorial about how to do the Marble effect. I will get that up as soon as it's finished!

Thanks again Opiewan!