Friday, May 28, 2010
Posted by The 25mm Warrior at 2:27 AM


I had fun tonight.

The game store here offers a 10% discount to Veterans and I figured tonight was a good night to head over and see about squeezing a 1000 points out of my wallet.

I decided to go with Imperial Fists. But not just any 'ol Imperial Fists army. I wanted a calvary army. I mean really? How often do you see an entire bike army of Space Marines? Now how often do you see Imperial Fists? With the way The Army Painter works on yellow with their Soft Tone Dip it seems I'll have a rare army in appearance and composition.

Hey... everyone wants to be an individual right?

It only seem fitting that a Space Marine calvary unit be yellow. I've become really interested in the American Civil War over the past year or so and the calvary of both Union and Confederate forces was devastating. Not to mention that for some reason both used the color yellow to identify their calvary regiments. Now I would love to do a historical civil war game however my two battle buddies JubieX and Opie-Wan really don't share the same interest. The Imperial Fists offer me a unique opportunity to do a unique army that to me meshes with my passion for the Civil War. It's a win, win.

So here is what I bought... I'll get the army list up soon.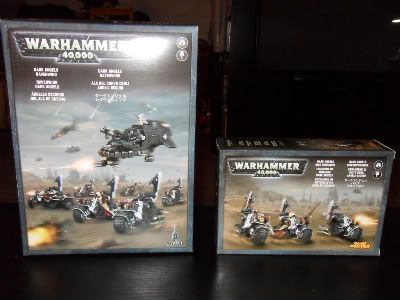 Now this box set is awesome. I'm not doing Ravenguard so I'm stuck with a bunch of Dark Angels bitz however the six bikes alone if bought seperate is 90 bucks... which is the cost of the battalion boxed set. If you compare it I got an attack bike, land speeder and bitz for free. Wonder when GW will put an end to this.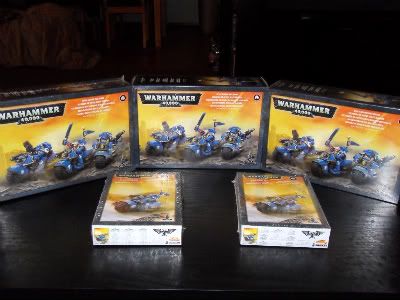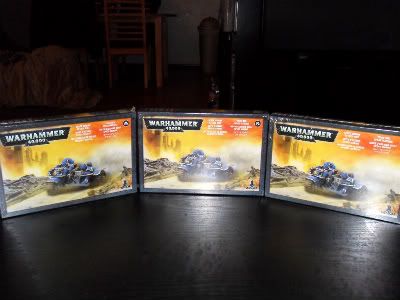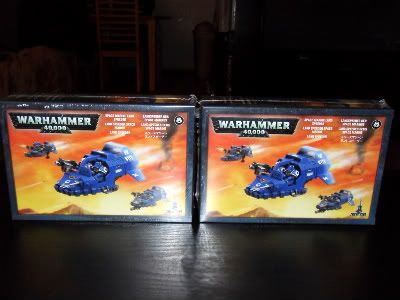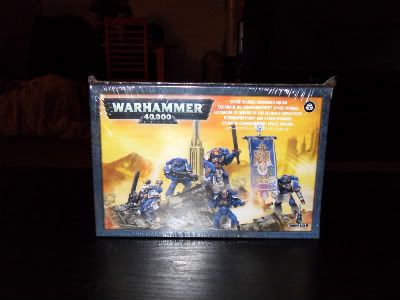 Since I was a few bikes over I grabbed a command squad for later when I take these Marines beyond 1000 points.

Now as long as these guys don't act like Col. Stewarts calvary during the battle of Gettysburg I think I'll do just fine.