Thursday, June 10, 2010
Man I love this scheme!

Man I hate how bloody long it's taking! The Army Painter is working brilliantly, it's the Catachan Green that's being a bitch. It needs more than a few coats to go on even and that is putting a monkey wrench in my painting quick motif. It's even discouraging me to paint these guys at all. If it weren't for the finished look below I would have gone with something like the Cadian 85th "Firedrakes" army. Spray red, dip... done. Only I don;t want all red Guardsmen. I want Cadian 8th looking Guardsmen. I guess there is always a price for what you want.

Anyway here is a little bit of progress. I only have over a hundred dudes or so to go

Ugg.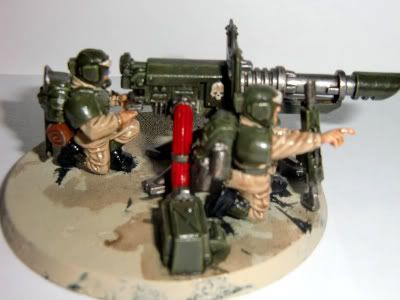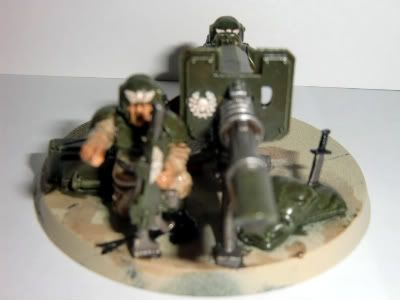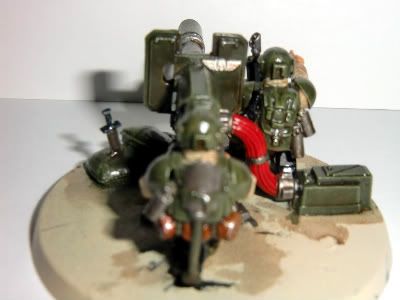 I obviously haven't dull coated this team yet. I'm holding out until I drag my lazy ass to go track down some Testors Dull Coat. From my understanding it's supposed to be the best. Since this is gonna be the army I take my time with I might as well do everything as right as I can make it.

I did manage to basecoat a commander and three snipers. They aren't dipped yet but this gives you an idea of what I'm doing to basecoat.



Remember the story of the Tortoise and the Hare? Don't for one minute tell me that the Tortoise wouldn't go faster if he was givin half the chance.

Slow and surely = slow and annoying.

But damn do they look good...