Wednesday, April 14, 2010
Posted by The 25mm Warrior at 2:07 AM
They look like a harmless, typical box of Eldar Guardians don't they?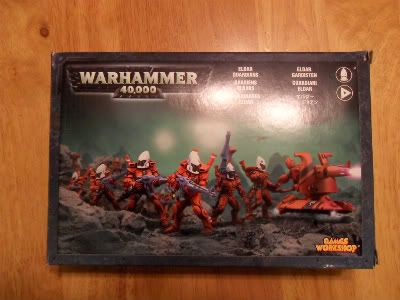 However the contents of this box set reveals the hideous underbelly of modern thievery. See if you can see what's wrong with these pics...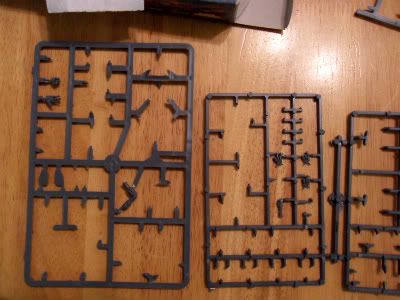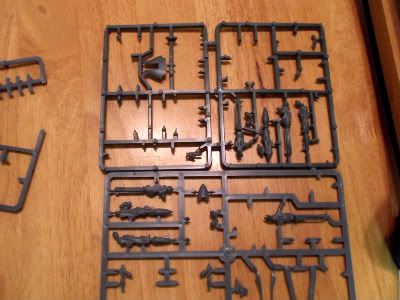 Did you see it?

ALL THE BITS FOR THE GUARDIANS ARE MISSING!!!

AHHHHHHHHHHHHHHHHHHHHHHHHHHHHHHHHHHH!!!

Now I still have the receipt and the box was bought at my local game store so I'm not too worried about getting it replaced. Really though that's not the issue here. This is about people being crappy, my game store letting it's guard down and the consumer ending up holding the bag when other people decide to be evil.

First, the store needs to check it's returns. I can see how this may have slipped past them since the box was shrink wrapped but that should have tipped me off too. here take a look...



The wrapping was hard and crinkly, not the soft stretchy plastic wrap all the other box sets have come in. When I unwrapped it I just figured that the store had a shrink wrap machine and did the work themselves. So I can only figure that someone took all the bits out, repackaged it, re-shrink wraped it, put a sticker on it that looked like the stores and then returned it.

Unless the person that did this is a person that works there...

Really how could someone replace the sticker and make it look flawless. Usually when you tear off a price sticker it either rips or gets warped a bit. You can see from the price sticker it's neither of those.

In any case the store needs to check all of their returns to make sure this doesn't happen again. I'm a friggin cripple and it's hard for me to get out. Now I have to waist my afternoon dragging my butt another 30+ miles to fix this.

Anyway if you ever buy a box set and the wrapping looks and feels different don't do what I did. Open it up and see if someone has been a jerk.

UPDATE: 4:52 A.M.

So I got the Eldar with JubieX tonight. He wanted to go to get some swag for his Daemonhunters. He decided to get this...



Did you see it? Here's a close up!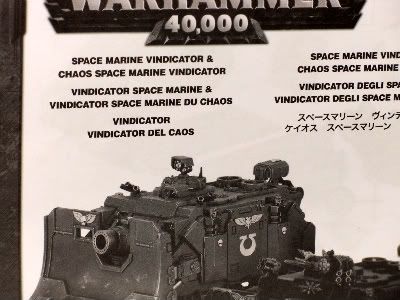 OH MY GOSH!!!!!!!!!!!!!!!!!!!

This looks like a Games Workshop oops. The guy was on a roll after he put his Ironclad Dreadnought together and moved onto the Land raider only to find it came with the wrong friggin instructions! We scoured the web to see if anyone had em posted and the only thing we could find is a video on youtube. It looks like all the parts are there but without the instructions we can't know for sure.

What is up with my game store?

Sigh... bad shopping night.