Friday, April 9, 2010
You guys remember 'ol Opiewan right? You know my old gaming friend who brought us his Sisters of Battle (and the awesome marble effect)? Well he's back and his allegiance seems to be swaying toward the heretical Tau! My Imperial Guardsmen brought back this intelligence indicating the treacherous Tau have enlisted the help of Kroot never before seen.

Many of my own Guardsmen died to bring you this information.

TIGER KROOT!!!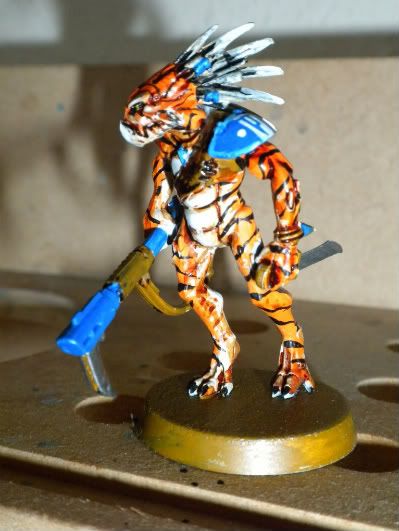 Awesome paint job and scheme Opie!