Saturday, April 24, 2010
Posted by The 25mm Warrior at 2:06 AM
If blood makes you squeamish, feel sick, or freaks you out please go look at some other blog RIGHT NOW!

Ok... you've been warned!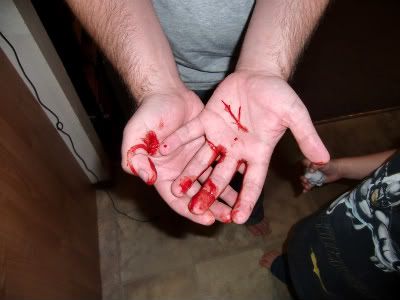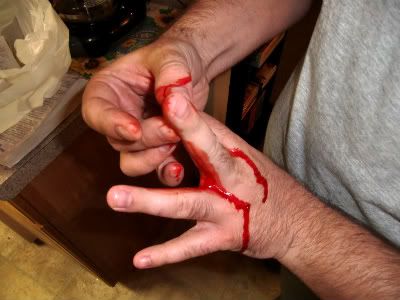 Boy, am I stupid.

While reworking a mini to do some converting I jabbed my middle finger with an x-acto knife. A half an inch over just a bit more and it would have gone through a lot deeper.

This has been a public service announcement brought in part to you by The 25mm Warrior to remind you to always cut away from you. However if you don't you have a good excuse for some blog time.

Anyone got a band-aid I can borrow?